List Of Alkaline Foods
List Of Alkaline Foods
Get your FREE Printable Food List Now!
Food list you can stick on your fridge

In depth lists with all foods catagorized Acid / Alkaline

It's FREE! Get yours Now!

Show you the foods that give or drain energy

Plus receive a Free Gift you will love, with your free download!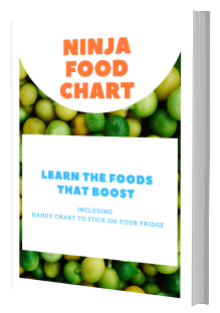 List of Alkaline Foods
You can eat these foods as much as you like! Aim to have 70-80% of your diet filled with these foods.
Asparagus
Broccoli
Chilli
Capsicum/Pepper
Courgette/Zucchini
Dandelion
Snowpeas
Green Beans
String Beans
Runner Beans
Spinach
Kale
Wakame
Kelp
Collards
Chives
Endive
Chard
Cabbage
Sweet Potato
Mint
Ginger
Coriander
Basil
Brussels Sprouts
Cauliflower
Carrot
Beetroot
Eggplant/Aubergine
Garlic
Onion
Parsley
Celery
Cucumber
Watercress
Lettuce
Peas
Broad Beans
New Potato
Pumpkin
Radish
Squashes
Pumpkin
Soy Sprouts
Alfalfa Sprouts
Amaranth Sprouts
Broccoli Sprouts
Fenugreek Sprouts
Kamut Sprouts
Mung Bean Sprouts
Quinoa Sprouts
Radish Sprouts
Spelt Sprouts
Avocado Oil
Coconut Oil
Flax Oil
Udo's Oil
Olive Oil
Avocado
Tomato
Lemon
Lime
Grapefruit
Fresh Coconut
Pomegranate
Amaranth
Buckwheat
Chia/Salba
Kamut
Millet
Quinoa
Lentils
Lima Beans
Mung Beans
Pinto Beans
Red Beans
Soy Beans
White Beans
Barley Grass
Dog Grass
Kamut Grass
Oat Grass
Shave Grass
Wheatgrass
Almonds
Coconut
Flax Seeds
Pumpkin Seeds
Sesame Seeds
Sunflower Seeds
Sprouted Bread
Sprouted Wraps
Gluten/Yeast Free Breads & Wraps
Alkaline Water
Tofu
Goat & Almond Milk
Herbal Tea
Buckwheat Pasta
BECOME ALKALINE IN 30 DAYS!
Transform your life in simple steps!
It can be so difficult to make healthy changes to your life AND make them stick.
What if there was a system that could organise everything for you?
Well now there is - The Ninja Path!
The Ninja Path is simple, easy to use, and enjoyable - yet Extremely Effective.
Not some complicated course, nor a book of lectures... This is a Foundation for Life!

It is designed to make a dramatic impact with minimal effort, so no matter how busy life gets, this will work for you. In fact, being on the Ninja Path will literally create more time!

It focuses on building a foundation that will not only Transform your life, it will set great habits that lasts a lifetime.