Team Ninja Spartan!
---
Team Ninja - Becoming Spartans!

and how to get anything in life...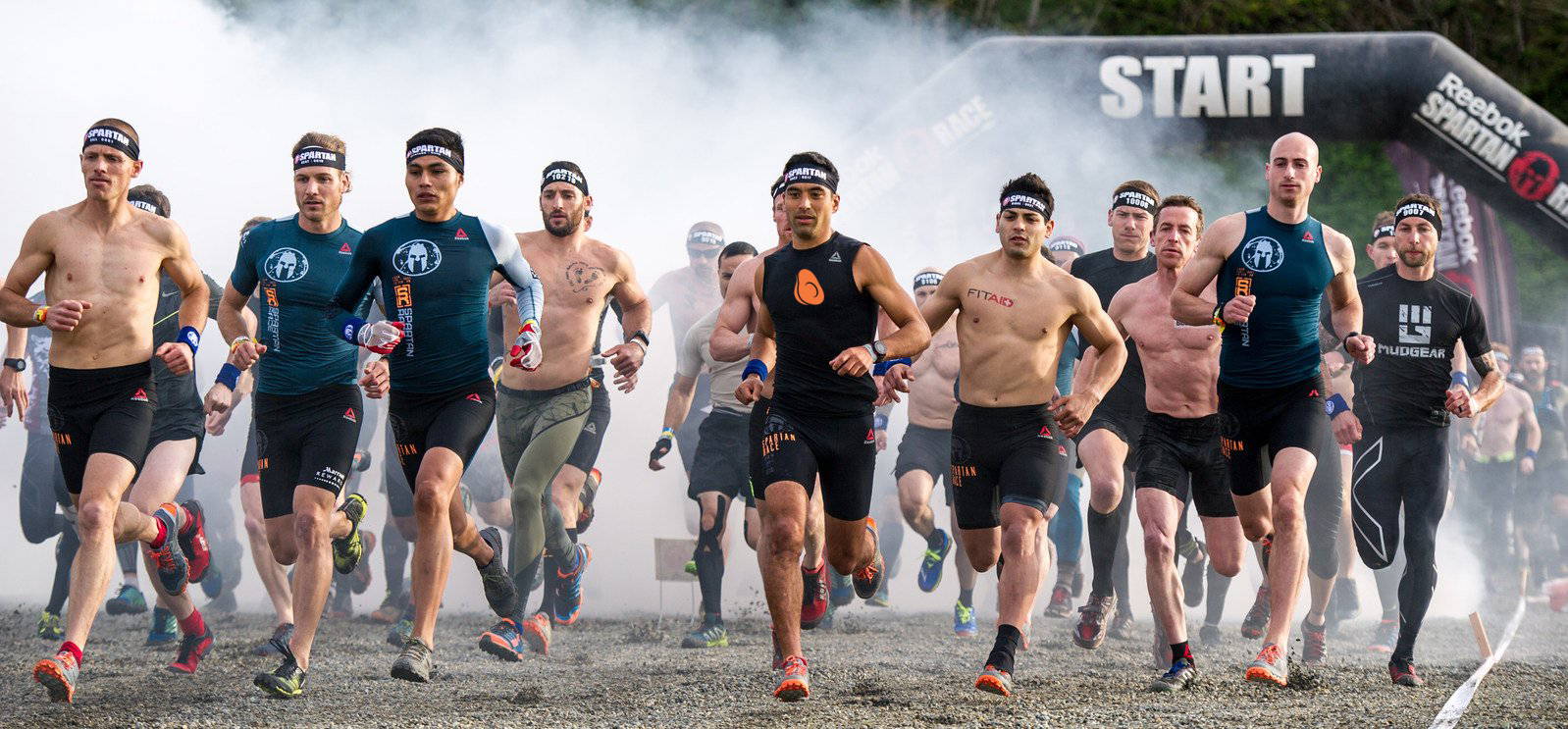 Author Team Ninja / Category News / Published: 5th June 2018
Hi everyone from Ninja HQ! So... we have decided to test out the Ninja Path and put a team together to take on the Spartan obstacle race.
You may have already heard about obstacle races. They have been gaining popularity since the first ever in the UK called "Tough Guy" in 1987. Although Spartan isn't quite as tough as that (which no one has actually finished), but we had to start somewhere.
You can spot the team a mile away from the bright orange on the Avocado Ninja T-Shirts and new bright green water bottles (you can grab your own here). We are taking on mud, fire, walls and barbed wire amongst the running and clambering over obstacles.
We put the lifestyle to the test, to experience how The Ninja Path, along with hydrogen, salts, greens and alkaline water really help with strength and fitness... this is going to be fun!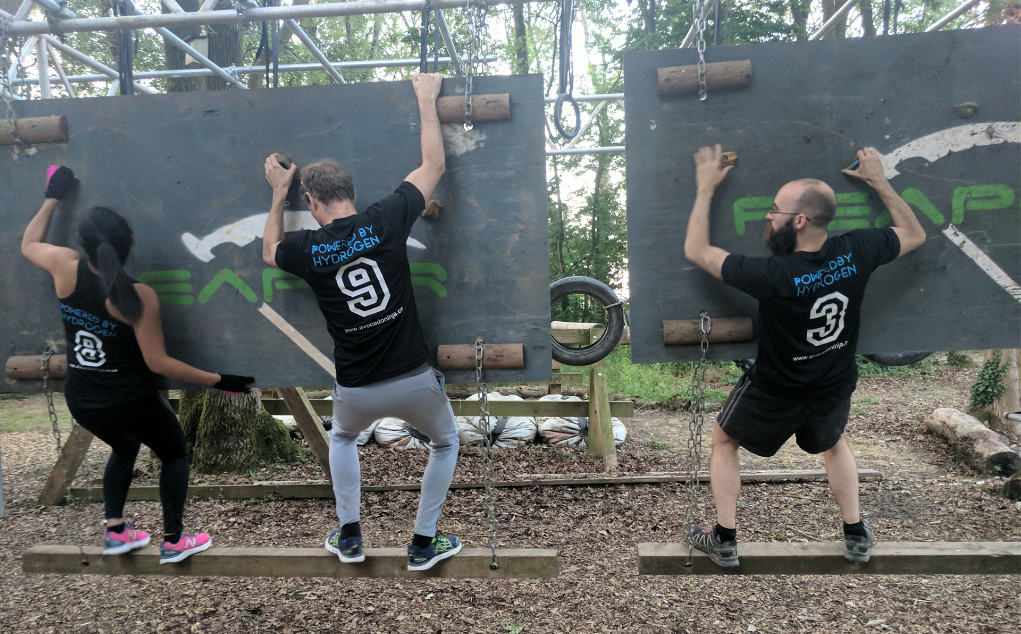 The Ninja Team Training for Spartan!
Training has been fun, with running into things, face plants, falling from great heights. But many fears were conquered, including heights, water and mosquitos...
Why Enter A Race.. and How To Get Anything You Want In Life!
Entering the Spartan race came as part of solving a problem that was holding many people back.
After the release of the Ninja Path (our simple system to transform your health) we had fantastic feedback which confirmed that when simple consistent habits are applied, it really works! People lost weight, gained energy, mental alertness and felt incredible!
However, some people got the Ninja Path, but didn't start. Which made us think. Why could this be? Then it became obvious. There has to be an inner drive to start, and to keep going. You have to want it enough.
So how do you get to the point where you want to make a change enough to actually do it?
We have found that getting to the point of following through and making a change is a combination of the following.
1. Have Big Enough Reasons Why
This is a very personal thing and consists of listing down and really associating what the effects of your negative habits are costing you, in the past, present and in the future. Then focus on the positive effects of making changes, now and into the future. There is a great exercise called "The Dickens Process" that you can use to do this. When you really feel the emotions and picture the costs/benefits it has a profound impact.
2. Get Inspiration
It is easy these days to find inspirational people that have already achieved what you want, or have done extraordinary things. You can find inspiration by searching on YouTube and use this to kick start your journey! At Ninja HQ, we all loved the book "Living With A Seal" which is both inspirational and hilarious. It features David Goggins (check out an interview here), who has shown that the human mind and body is capabale of almost anything. It certainly puts our own challenges in perspective and people like this can really get you started on your own path!
3. Set a Challenge
This brings us back to why we decided to enter our team into the Spartan race.  By setting challengs, it galvanises our resolve to stay on the path. It becomes part of our lives and identity in a way that locks in the changes we are making. By having something to aim for and then by completing this, it reinforces everything. It all becomes a positive experience and makes our lives better.
So go through these three steps and use it to kick start all the changes in your own life. Don't wait! Take some time for yourself and set yourself on a new path.
By having a big enough reason WHY you want something, anything is possible. In fact really this is ALL your need to get anything in life! You just have to want it enough.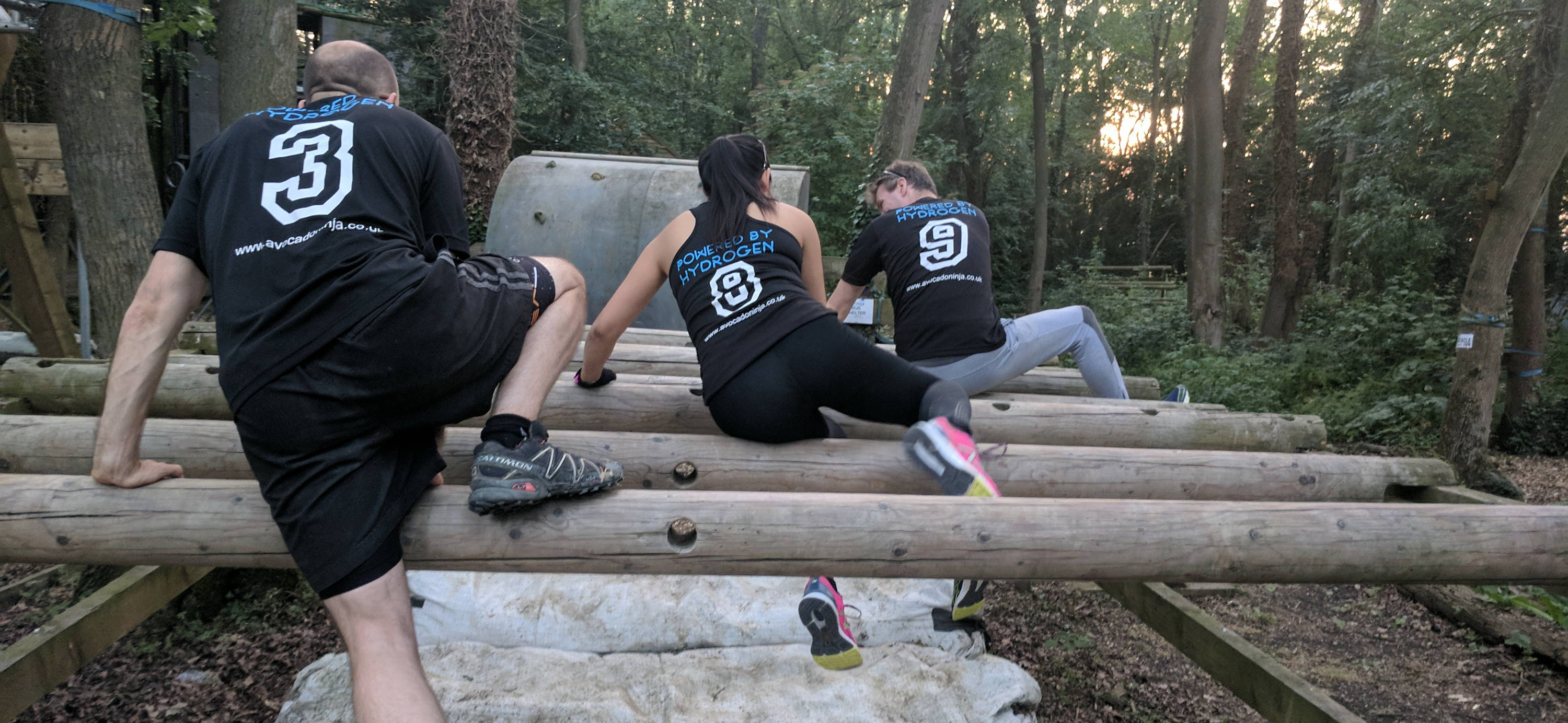 The fact that we are training for a race is kind of incidental. Really we are training for life. Getting fitter, healthier, more energy and feeling happier is the goal! Sure, the race does require some specific skills, but overall we focused on i ntroducing consistent daily habits to make sure we keep moving in the right direction. These included:
A

nutrient dense diet

full of alkaline foods to provide the fuel.

Plenty of

pure, alkaline, hydrogen rich water

to cleanse and boost.

Specific

supplements that have a direct impact on athletic performance

and cuts recovery time (check out this article which explains more

Running daily

for fitness, alertness and reduction of stress.

Simple

bodyweight exercises

(push ups, pull ups, sit ups) for strength and the release of beneficial hormones.

Simple daily

mindfulness exercise

to improve mood and focus.
The most important thing is to get a set of daily habits and apply it consistently. These are actually all of the areas that are covered in the Ninja Path. It shows you exactly what to do, how to do it and organises it all for you.  You can find out more here.
The personal impact of making these changes have been pretty profound.... in one week one of our Ninja Team went from running 2k to a half marathon using these steps! And another, who suffers from severe asthma, went from struggling to run 1k a day to running a full 5k without stopping.
No more excuses…Now is the time for strength. And through strength – and through will – and through unwavering discipline – I will become what I want to be. I will become who I want to be. — Jocko Willink, Former Navy Seal
We hope this article has given you some useful inspiration and information. We will let you know how the race goes and will have lots of fun pictures of the Team! If you would like more information about how to make changes in your own life and make them stick, check out the Ninja Path. It gives you everything you need to create new habits and live a life full of health, energy and happiness!
Live Well. Feel the Differnce.
Author Avocado Ninja / Category News / Published: July 5th 2018