Ultrastream2
Ultrastream2
THE ULTRASTREAM WATER ALKALIZER
The UltraStream is the worlds most advanced Water filter unit. It purifies, alkalizes, ionizes and infuses the water with molecular hydrogen. And.. it's extremely affordable!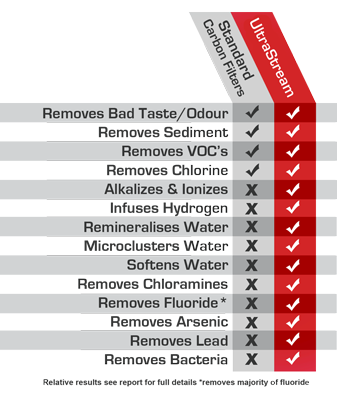 Its not just what it takes out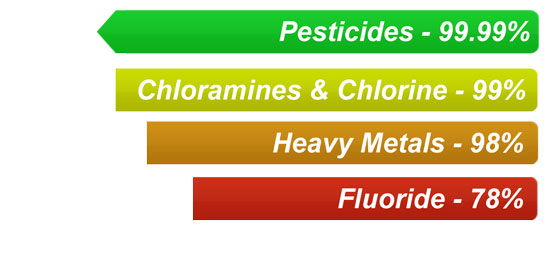 It's what it puts  in that makes it so great.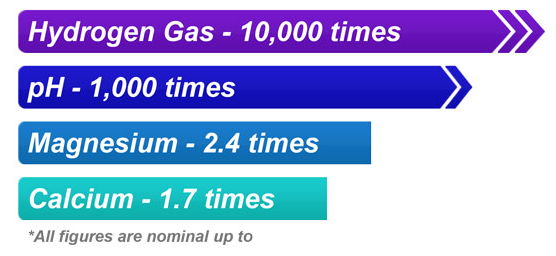 Tested for Life
To ensure we really do deliver the best water – month, after month, after month –  we had the UltraStream tested at an independent accredited water test laboratory  for the expected life of the filter.
(Over 3000 liters, that's 8 liters a day for a year.)
Unique 8 step natural filtration process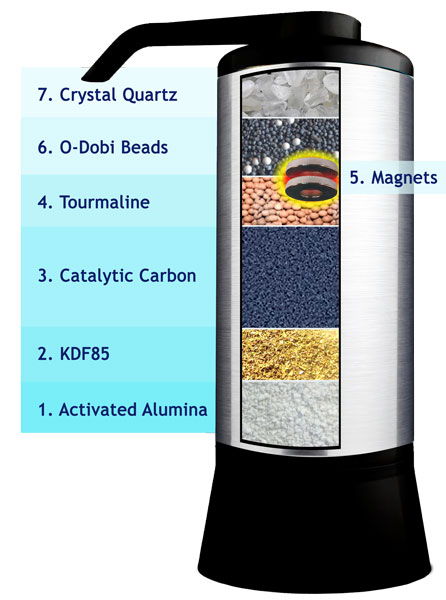 UltraStream easily connect to most kitchen taps ~ or install it undersink with our compatible design undersink kit and faucet. 
Install UltraStream on the benchtop by simply unscrewing your tap's aerator and attaching  the UltraStream's flow diverter (adaptors included to fit most taps)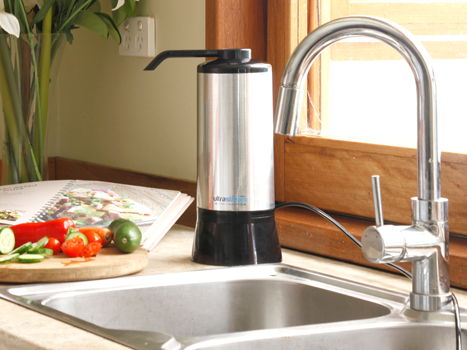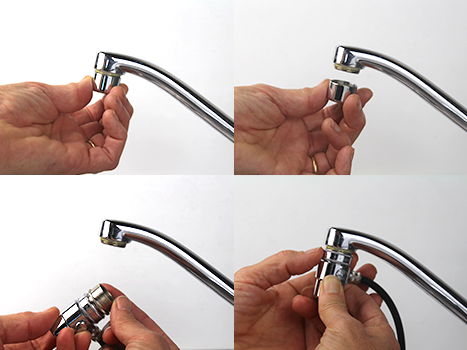 The Ultrastream can also be upgraded to fit under your sink with a neat new tap on the worksurface.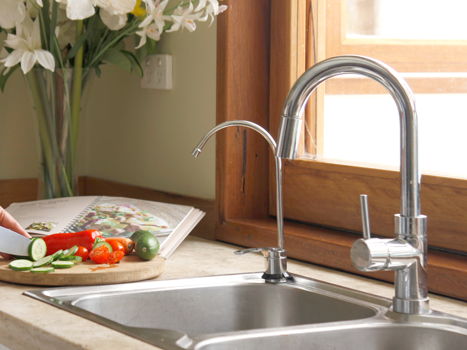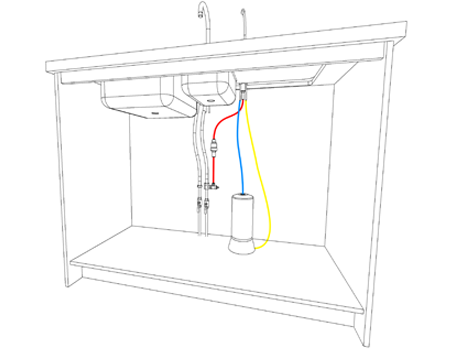 The UltraStream undersink bundle or upgrade kit has everything you need to go undersink with a manual written by the design team here at AlkaWay!

Simply stated, Alkaline water is water that is less acidic than regular tap water. This means it is rich in alkalizing minerals, including calcium, silica, potassium, magnesium, and bicarbonate. The UltraStream adds calcium and magnesium. The UltraStream produce unbuffered alkaline water around pH 9.5-10, Our own research indicates this to be the ideal pH range for the human body.
For over a decade we believed that the high pH of the water was the benefit of ionized water. We were wrong. Over 700 studies, mainly from Japan, show that dissolved molecular hydrogen is the active ingredient in UltraStream water.
We have discovered (to our delight) that UltraStream produces far more molecular hydrogen than electronic ionizer worth 5 times the price.
After a decade long search, we believe we've found our answer for producing life-giving water.
UltraStream employs a special Japanese media called O-Dobi.
O-Dobi reacts naturally with Ultrastream water to create infused Molecular Hydrogen.
Molecular Hydrogen infused in water is the subject of over 700 scientific studies of its benefits.*
*Learn more about the power of molecular hydrogen here.
Go here for over 700 peer-reviewed articles demonstrating molecular hydrogen's therapeutic potential in essentially every organ of the human body and in 150 different human disease models.

Depending upon inlet water composition,  UltraStream produces an O.R.P. reading down to -500mw.
This is a strong indication of its possible antioxidant power.
(Positive '+' ORP = oxidized power).
ORP, or Oxidation Reactions Potential, is a measurement of water's ability to oxidize contaminants. The lower the ORP, the greater the number of anti-oxidizing agents.
Full  testing for the entire filter life
Laboratory tested to NATA standard by an Australian University.
The only 'whole of life' filter efficiency test of any ionizer in the world.
Because we know our customers demand to know!
Hydrogen Infusion Test Results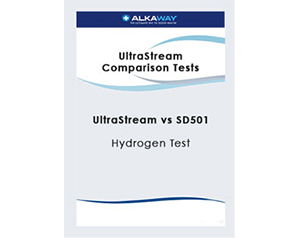 At normal flow rates exceeds electric ionizers H2 capability many times the price by a factor of over three.