Molecular Hydrogen Testimonials
Molecular Hydrogen Testimonials
Read Some Of The Amazing Testimonials we have received about Molecular Hydrogen

Molecular Hydrogen binds with the most destructive and prevalent free radical - hydroxyl and turns it into H20... yes water!
This slows down aging of the body!

Hydrogen becomes available to the mitochondria which uses this to create ATP, the source of energy in our cells.
This ensures that our body can produce more energy!

Hydrogen becomes available to the mitochondria which uses this to create ATP, the source of energy in our cells.
This ensures that our body can produce more energy!

---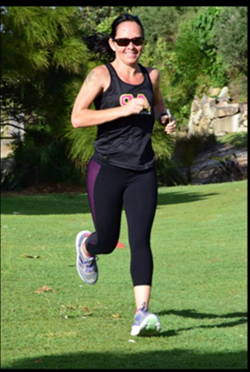 I was told about I LOVE H2 by a 60+ yr old man who talked about his increased reps at the gym and overall recovery from hard sessions. He radiated good health and told me of increases in a very short time in many of his gym exercises. As a 45 year old busy mother to three teenage boys I have a great interest in anything that will not only increase my running performance, yet also help my energy levels and recovery.
Last weekend I competed in the SMH half marathon in Sydney. Quite a challenging course through hills and bends of the streets of harbour side Sydney. At my first available chance after the event I started my twice daily I LOVE H2 on Tuesday afternoon and I noted by Thursday I didn't seem to have the same post half marathon lethargy nor general inflammation around the joints."
~Tanja Branson, AUS
"The H2 Tabs are just amazing. I've been using them a little over a month. Since then I've been trying to push myself harder at the gym… they work!
I've shared the tabs with others at the gym and they are getting some of the same results. Now I use 3-4 tabs in my water throughout the day."
~ KF Redondo USA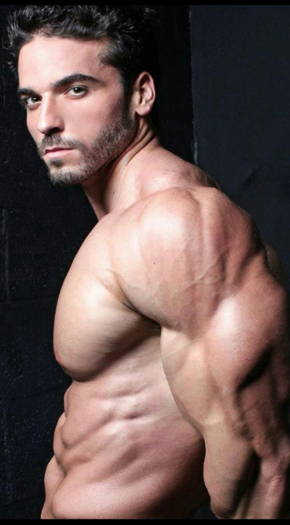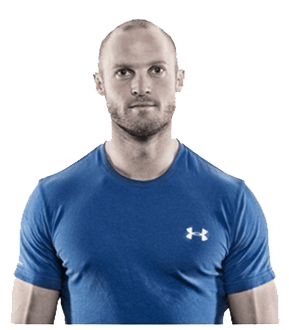 More research is also becoming available to demonstrate the performance enhancement aspects of hydrogen rich, structured water.
It's exciting because it actually works.
It's not like caffeine – it doesn't give you any major kind of buzz. It makes you feel normal after doing things where you shouldn't feel normal.
I'M TRAINING HARDER, WITH HEAVIER WEIGHTS AND MORE CONSISTENTLY THAN ANY TIME IN MY LIFE. WHEN I WAS IN MY EARLY 20'S OR LATE TEENS AND I WAS TRAINING I COULDN'T HANDLE WHAT I'M DOING NOW.
I've been drinking this water for a year now and it's certainly been the healthiest, happiest, strongest year of my life so far!
Keegan Smith | Head Performance Coach, Sydney Roosters, coachkeegan.com
I was given a sample of this when I ran a marathon a few months ago. I am hooked. After I took this I didn't have any of the usual fatigue that comes afterwards. I was able to run another marathon in the new week. I have never been able to do this before.
Pippi, Gold Coast
---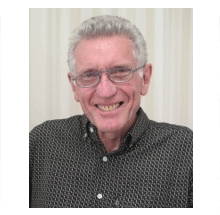 "As you know I have only been taking the H2 water for about 5 to 6 weeks. I have noticed at least 30% improved energy and stamina., less pains in joints .
I was able to run in brief bursts which I had not done for at least one year.
I am keen to use on my cancer patients..a lot late stage. There is good evidence that it reduces side effects of radiation. It would be good if there were more trials on various cancers treated by a more holistic/ natural/metabolic approach,
I have also got at least two world class athletes suffering with burn out. I am sure that it will help them!!
Dr Mike Foster, New Zealand
---
Mental Clarity and Functioning
Introducing Molecular Hydrogen as a routine supplement is hands down the most impactful decision for my wellbeing that I have made.
Since introducing Aqua RX as a routine supplement I've felt consistently brighter, both mentally and physically; during my morning meditations I've experienced more clarity and alertness; and my energy levels throughout the day are leagues more consistent.
Matthew Lee
---
Energy Levels
Just for your own feedback I've been cranking like a fully stoked steam train since I started taking the 'I LOVE H2' tablets, often waking at 3 am for a morning run and working on through to 9 pm which is screens off time. Then an early night sleeping 10-3 or maybe 12-6 if I'm still a bit wired at bedtime. If you sent them to put a rocket up my a___ then they're doing the trick.
John
---
This easter I attended the 'Blues Fest' here in Byron Bay.
I started my day with a litre bottle of water from my Ultrastream, with addition of 2 x "I LOVE H2" Tablets, each day of the Festival. I spent spending 10 hours on my feet, many of those hours grooving away.
Sunday night I had the awesome experience of being 6 rows from the the front for the legendary hip hop crew Jurassic 5, "bouncing" with the 20 yr olds in the mosh pit for 2 hours. I noticed that my legs were coping extremely well and I actually felt more "bouncy' than I had for years! Tuesday back to work, no aches and pains, and at 53 you would think I should be, " I LOVE H2"
Leon Bartlett
I had a bypass operation recently. I love my golf. My first game nearly killed me. My second eighteen wrecked me for 3 days after. I started I LOVE H2 and my last game I had heaps of energy and no after effects." Dave, Mullumbimby
"The H2 tabs are just Amazing. I now have been using them a little over a month. Since then I've been trying to push myself harder at the gym.. they work!!! I've shared H2 tabs with others at the gym and they are getting some of the same results... Now I use 3-4 tabs in my water throughout my day, I was taking more but kinda worried about too much magnesium, We also have a H2 producing ionizer ... It consistently produce 1.0+ ppm of H2. Between the two I am seeing results that took me longer before..."
Redondo
"I have been taking the I Love H2 supplement for the past 2 months. During this time I have noticed a significant difference in the way I have been feeling. I am 44 years old and I consider myself to be fairly active and fit. I regularly walk, go to the gym and attend a yoga class once a week.
Since taking the I love H2 supplement, I have felt a much quicker recovery period from exercise and my yoga practice has improved dramatically. I even seem to be more flexible! I have noticed my energy levels to be enhanced and generally I feel an increased sense of well being. I look forward to drinking my H2 water every morning."
Kind regards,
Jo Baker
---
Hi, I 'd like to let you know that I suffer from a collapsed transverse arch in my foot that sends pain through my foot, leg and into my lower back. I took an 'I Love H2' tablet a day for and the pain subsided after about two weeks! I am a 35 year old female so I know that it could be hormonal but it seems to coincide with taking the hydrogen tablets.
Anne
Week 8 on I LOVE H2 (molecular hydrogen) and feeling AMAZING.. imagine, NO PAIN! (after 10 years of growing osteoarthritis).. Today I started QiGong. Stretches and movements were gentle yet demanded balance and flow – which I found abundantly available, aided by I LOVE H2 taken just before class. No aches or pains after, also did some reps with free-weights to top off the afternoon.. I LOVE THIS STUFF!!!
Zen Joseph, Mullumbimby, NSW
"I am ecstatic over my use of the I Love H2 hydrogen water tablets! Within 2 days of beginning to use them (2 tablets, twice daily) my pain from an auto accident (May 7, 2015) was reduced by 80%. I can now do mundane things like picking up socks off of the floor, running the vacuum cleaner, doing laundry, cooking, etc without being in excruciating pain. The joy one can feel about being productive again is quite amazing. I can even turn over in my bed at night without moaning and groaning.
I had about given up hope of ever being normal again after months of physical therapy and chiropractic and neuromuscular treatment but along came my hero in a small bottle. I will be forever grateful that I found this and to your company for producing it. I am shouting this from the rooftop to whomever will listen."
Charline Bapst
"68 years old. 6 month shoulder injury, torn ligament, taking 1 tablet per day, NO Pain after 4 days, very impressed."
Diana Michaels
---
Inflammation
"Inflammation - amazing results! Saves my knee from swelling up after doing higher impact movement. Alertness - wow, laser focus when I use it. Daughter (volleyball) has same results and actually asks me for more when she runs out (she's 15)!"
Keenan Whyte
---
Anti-Ageing
"I love the product. Since drinking this water I have shed 15 pounds in all the right places. I have more energy, people say I look 5 years younger and I agree!"
Tracy | Preston
---
Acid Reflux
"I am happy to report that while my husband and I are traveling, we love having easy access to the H2 tablets. My husband had severe acid reflux, and if it shows its ugly head while traveling, he will dissolve one H2 tablet in water, drink it when ready, then he experiences immediate relief from his acid reflux.
Makes life so much better and he's healthier!!!! We are happy travelers!!"
Kathi Wilson