Free Complete Alkaline Food Chart
Free Complete Alkaline Food Chart
Get your FREE Printable Food List Now!
Food list you can stick on your fridge

In depth lists with all foods catagorized Acid / Alkaline

It's FREE! Get yours Now!

Show you the foods that give or drain energy

Plus receive a Free Gift you will love, with your free download!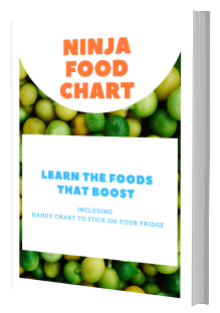 ---
Alkaline Food Chart
After years of societal changes, millions of pounds of marketing spend and technological advances we, as a race, are now facing more dietary based health challenges than ever before. It is no coincidence that the rapidly growing numbers of cancer, cardiovascular disease and diabetes correlate almost exactly with the rise in consumption of acid forming foods such as sugars, saturated fats, and white breads. At the same time our consumption of fresh vegetables and essential fatty acids has decreased dramatically, making way for convenience and a generation hooked on sugary treats.
Becoming Alkaline
This is not as difficult or as technical as it sounds. When we talk about eating alkaline foods or starting an alkaline diet we are referring to consuming those foods and drink which have an alkaline effect on the body. This effect is based upon the ash residue that remains after our foods are consumed. Some foods leave an acid ash, whereas others leave an alkaline ash. Conveniently for us, our bodies have been designed to categorise which foods leave which kind of ash into neat and easy to remember groups. Of course, everybody is different - but most of us should aim to eat 75-80% alkaline forming foods and a maximum of 20-25% acid forming foods.
---
---
Highly
Alkaline
Cucumber
Himalayan salt
Kale
Kelp
Spinach (baby and grown)
Parsley
Broccoli
Sea Vegetables (Kelp)
All Sprouted Beans
Avocado
Beetroot
Basil
Capsicum/Pepper
Cabbage
Celery
Chives
Collard/Spring Greens
Coriander
Endive
Garlic
Ginger
Green Beans
Lettuce
Mustard Greens
Okra
Onion
Radish
Red Onion
Rocket/Arugula
Tomato
Lemon
Lime
Butter Beans
Soy Beans
White Haricot Beans
Chia/Salba
Quinoa
Mildly
Alkaline
Artichokes
Asparagus
Brussels Sprouts
Cauliflower
Carrot
Courgette/Zucchini
Leeks
New Baby Potatoes
Peas
Pumpkin
Swede
Squash (Butternut,
Summer etc)
Watercress
Grapefruit
Coconut
Pomegranate
Rhubarb
Buckwheat
Lentils
Tofu
Goat & Almond Milk
Herbs & Spices (Thyme,
Mint, Ginger, Cumin etc.)
Avocado Oil
Olive Oil
Coconut Oil
Flax Oil
Black Beans
Chickpeas/Garbanzos
Kidney Beans & Other
Beans
Seitan
Cantaloupe
Fresh Dates
Nectarine
Plum
Sweet Cherry
Watermelon
Millet
Oats/Oatmeal
Spelt
Soybeans
Buckwheat Pasta
Cous Cous
Brown Rice
Rice/Soy/Hemp Protein
Freshwater Wild Fish
Rice & Soy Milk
Brazil Nuts
Pecan Nuts
Hazel Nuts
Sunflower Oil
Grapeseed Oil
Fresh, Natural Juice
Ketchup
Mayonnaise
Butter
Apple
Apricot
Banana
Blackberry
Blueberry
Cranberry
Grapes
Guava
Mango
Mangosteen
Orange
Peach
Papaya
Pineapple
Strawberry
Goat's Cheese
Vegan Cheese
Rye Bread
Wheat
Wholemeal Bread
Wild Rice
Wholemeal Pasta
Ocean Fish
Highly
Acidic
Alcohol
Coffee & Black Tea
Fruit Juice (Sweetened)
Cocoa
Honey
Jam
Jelly
Mustard
Miso
Rice Syrup
Soy Sauce
Vinegar
Yeast
Dried Fruit
Beef
Chicken
Eggs
Farmed Fish
Pork
Shellfish
Cheese
Dairy
Artificial Sweeteners
Syrup
Mushroom
BECOME ALKALINE IN 30 DAYS!
Transform your life in simple steps!
It can be so difficult to make healthy changes to your life AND make them stick.
What if there was a system that could organise everything for you?
Well now there is - The Ninja Path!
The Ninja Path is simple, easy to use, and enjoyable - yet Extremely Effective.
Not some complicated course, nor a book of lectures... This is a Foundation for Life!

It is designed to make a dramatic impact with minimal effort, so no matter how busy life gets, this will work for you. In fact, being on the Ninja Path will literally create more time!

It focuses on building a foundation that will not only Transform your life, it will set great habits that lasts a lifetime.
---