Recipe - Print Recipe Nutritional Analysis Avocado and Chickpea Combo
Recipe - Print Recipe Nutritional Analysis Avocado and Chickpea Combo
Avocado and Chickpea Combo
Avocado combined with chickpeas to get some extra fibre and protein!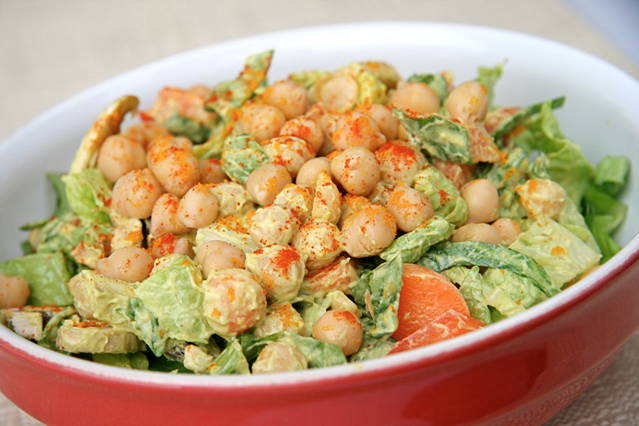 Serves: 2-3
Preparation Time: 10 Minutes
 
Ingredients:
1 can chickpeas, drained
1 ripe avocado
Himalayan Salt & cracked black pepper
Drizzle of flax oil
Pinch of cumin
Optional: herbs of your choice – coriander, basil, parsley
Instructions
Mix together chickpeas, avocado chunks, salt & pepper along with the cumin and the herbs.
Mash together leaving some whole chickpeas.
Drizzle with flax oil, add paprika and serve!
You can also put this in your veggie & salad wraps for a more filling meal.
Nutritional Summary
his food is low in Sodium, and very low in Cholesterol. It is also a good source of Protein, Vitamin C, Folate, Calcium, Magnesium and Copper, and a very good source of Vitamin A, Vitamin K and Manganese.
Alkaline Rating: Moderately Alkaline